Economical Piston Compressors We Sell
All of the piston air compressors below are good quality but inexpensive compared to the competition in their segments. The 'V' type Industrial Air units have offshore made pumps, the Techquip/Airboss units have ITALIAN made pumps, the Techquip Cast Iron units have Brazilian made pumps and the Jenny and INLINE Industrial Air units have U.S made pumps.


Industrial Air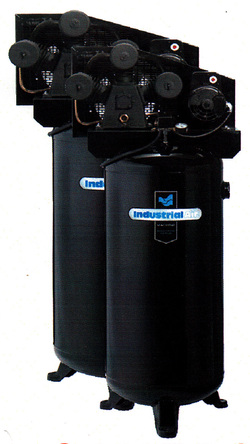 20gallon portable, 60gallon Homeowner and 60/80gallon Light Industrial


---
Techquip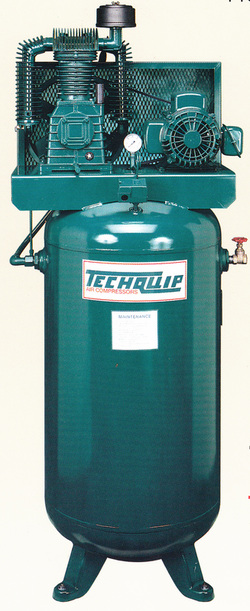 5 and 7.5hp, 60 and 80gallon, GOOD quality Industrial units with ITALIAN or Brazilian made pumps.


---
Techquip-Cast Iron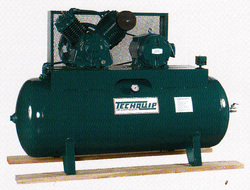 5-15hp, Cast Iron, 2 and 3 cylinder units, on 80 and 120 gallon tanks


---
Jenny - Gas Driven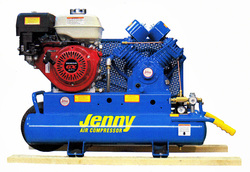 Jenny units(formerly EMGLO), HONDA engine driven, wheelbarrow units


---