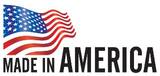 Since 1915, Saylor-Beall has manufactured industry quality, two stage air compressors at their St.Johns, Michigan plant. Saylor-Beall has earned a reputation for quality, durability and having experienced staff and is proudly made in the U.S,A. Saylor-Beall's state of the art manufacturing facility machines all cylinders, blocks, crankshafts, connecting rods and other parts that go into their air compressor pumps. They strive to maintain short lead times for delivery much faster than industry average.
Saylor-Beall specializes in the manufacturing of two stage air compressors. They are known for their industrial quality designs, prompt shipments and custom applications.
The Saylor-Beall Plant

Saylor-Beall's state of the art manufacturing facility uses eight computer numerically controlled machining centers to form their cylinders, crankshafts, connecting rods, crankcases, cylinder heads, inter coolers and manifolds as well as other parts that make up their air compressor pumps. This advanced equipment improves quality while reducing costs.
Saylor-Beall employs a progressive scheduling system that builds sub components to stock, but releases final assemblies on individual orders. The result is a system that ships orders more quickly than the competition, while minimizing inventory.
What Makes Saylor-Beall Quality?

Through their on-going program for continuous improvement, Saylor-Beall has developed better materials, designs and manufacturing processes. This has resulted in an outstanding line of quality air compressors that meets the needs of the most rugged applications.
Why They Sell Through Distributors

Experienced distributors help properly select, size and install your air compressor based on the specific needs of your application. The distributor takes into account your cost of power, operations, maintenance and repairs in addition to any special requirements you may have. Not only does this method reduce overall costs, it makes for a more reliable system.
Their Affiliated Companies

They are part of an air compressor group which has two other manufacturing facilities.
Palatek, Inc. is a manufacturer of electric motor driven rotary screw air compressors ranging from 5 to 400 horsepower. For more information on this equipment, visit their website at
www.palatek.com
Sullivan Industries, Inc. manufactures diesel engine driven portable air compressors ranging from 185-1800 c.f.m. (cubic feet per minute). Their website is
www.sullivanind.com
and will provide further information on these products.
As an authorized Saylor-Beall distributor, we are pleased to offer their full line of time tested, durable and reliable products. From piston to screw compressors, to dryers and filters, Saylor Beall offers a product to suit your needs.