Saylor-Beall Piston Compressors


Saylor Beall industrial two stage industrial air compressors are built with either an electric motor or engine driven option. All of their reciprocating air compressors are proudly USA made and rank among the best air compressors in the industry. Below models are mounted on a 60-240 gallon horizontal tank.
Pumps


Vertical Units(5, 7.5 and 10 hp)


Horizontal Units(5-30 hp)


You get what you pay for...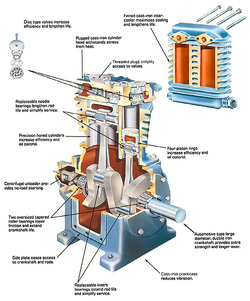 With a Saylor-Beall pump, you get long lasting performance. Designed with durability in mind, these well designed, superbly manufactured, time tested pumps will give you more than you pay for. These are the pumps that everyone tries to copy and for good reason!

---