Other Brands - Refrigerated Dryers
That We Sell



SPX Hankison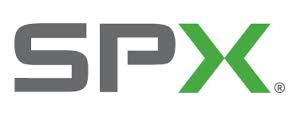 Parker - Airtek


FRIULAIR was founded in 1989 and in a little over 20 years has become one of the world's leading producers of dryers, filters, refrigerators and accessories for compressed air processing. Quality, versatility, environmental awareness and reliability are the major features of their products. Many years of experience in development, manufacture and marketing plus high quality control standards are the characteristics of FRIULAIR.
Standard Temperature (ACT)Refrigerated Dryers


FRIULAIR has increased it's range of compressed air dryers with the introduction of the new ACT range (Aluminium Cooling Technologies). This high efficiently cooling module has a direct effect on reducing energy consumption and pressure drop.

The main advantages are: low pressure drop even with load variances and a constant pressure DewPoint with differing load conditions.

The components of the ACT range from refrigerant to materials of construction have been selected with maximum respect for the environment and their ability to be recycled.

click HERE for website link.

---

High Temperature (AHT)Refrigerated Dryers


AHT Series includes an aftercooler, a pre-filter (with automatic timed condensate drain) and a dryer which is manufactured with Alu-Dry module (fitted with automatic timed condensate drain), a completely aluminium heat exchanger built to a FRIULAIR patent design.

click HERE for website link.

---
DeVair's commitment to quality and respect for the customer has remained constant within the company. This commitment has been the deciding factor in making DV Systems the #1 choice of some of the leading compressor distributors in North America. In today's world you must invest in research and development and continuously improve your products and processes if you are going to satisfy customers. Their commitment to continuous improvement shows in the products they manufacture and the way they do business.
Standard Temperature(ASD) Refrigerated Air Dryers


These compact, easily serviceable dryers remove moisture by lowering the temperature of the compressed air, and forcing moisture to condense out. This condensed water is then drained off. The net impact is a lessening of the chances that "rogue" moisture will find its way into critical work areas downstream of the compressor, and an overall improvement in the quality of your compressed air. In sizes ranging from 15CFM Through 420CFM, these dryers meet the exacting standards that allow them to complement all Devair air compressors. A one year limited liability warranty is supplied with each unit. All ProDry A dryers are microprocessor controlled, and are equipped with an energy saving heat exchanger, high efficiency condensate separator, and a large surface area freon condenser. A built in safety shut-off protects the compressor in the unlikely case of a dryer malfunction or operating at temperatures above set limits.

---

High Temperature(HTD) Refrigerated Air Dryers


Most compressed air systems need a dryer to protect downstream tools and applications from the effects of moisture. Otherwise damage from rust, poor paint applications and other expensive problems may occur. This new series of dryers from Devair represents all the latest advancements in dryer technology to ensure the best performance from your system.

HTD dryers are designed to handle air inlet temperatures up to 180° F, these units may be connected directly to the air compressor. The digital control panel allows for control and modification of many operating parameters to ensure optimum performance.



---